Production Process of steel Pipe Tees
Share
Issue Time

08-12-2019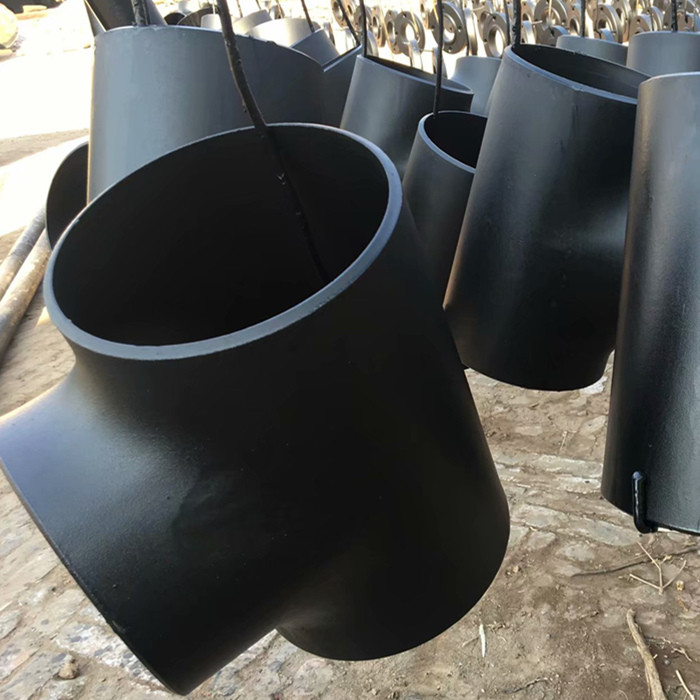 Production Process of Pipe Tees
Tee is one kind of pipe fittings,formed as T-shaped. They are mainly used for change the direction of the flow. Tees are generally installed in the branch of main pipes.
Pipe Tees can be used for water pipelines,oil pipelines and various liquid&chemical material pipelines, in the fields of water, oil, natural gas, construction, medicine and other engineering fields.
Pipe Tees are produced according to the certain process methods and principles, ensuring good quality in actual use. First, the material was chosen by different tee sizes. Tees are formed by molds.The bottom of the mold is flat and straight, and there is a flange hole on the upper side. The pipe material is placed in the mold with fixed by a hydraulic cylinder, then fill the liquid in the pipe,make the pipe form into a 'T'. Finally, cut the end position to form bevel end.
For most tees are used for welding, so the ends are mostly made as bevel end to improve the welding quality. Besides,for export, all the tees must do the surface treatment,including blasting and painting. It would be convenient for long time transportation over seas, avoiding rusting.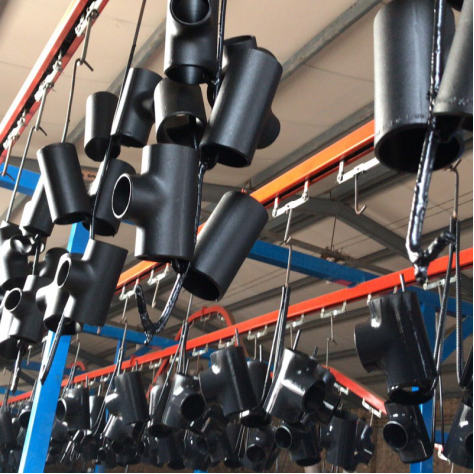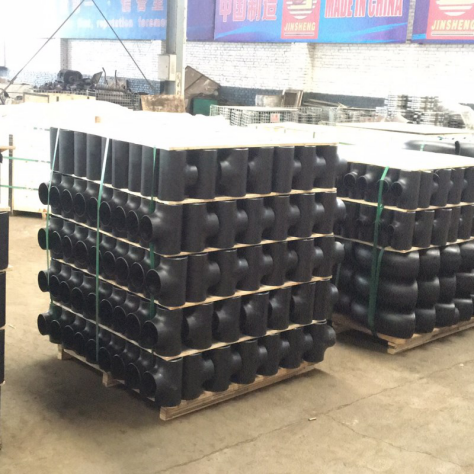 When packing tees, we generally put smaller tees in larger TEES for saving volume. But for large size, like 24 inch, we will adopt single packing. Meanwhile, marking will be well noted with dimensions, material, heat nos, logos.
For over 30 years, JS FITTINGS has been committed to producing high quality steel pipe tees, exporting over 50 countries and get good reputation. And now we still constantly open the international market with the original intention! Always do the best pipe fittings!