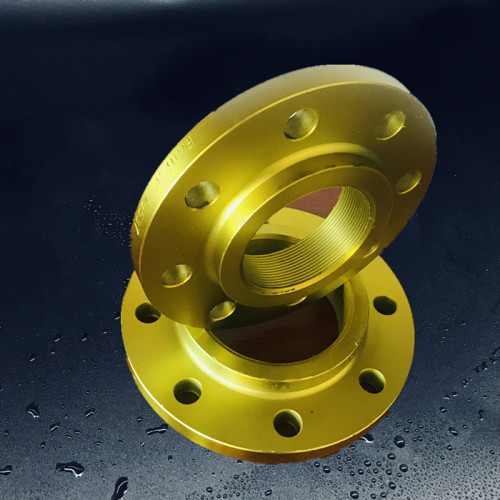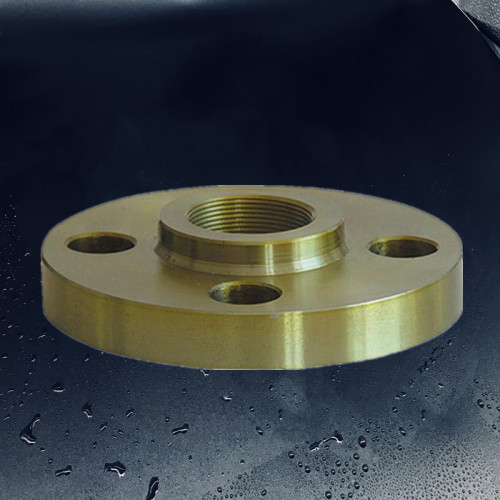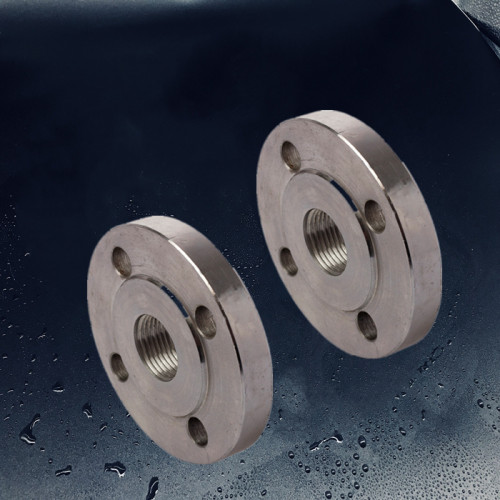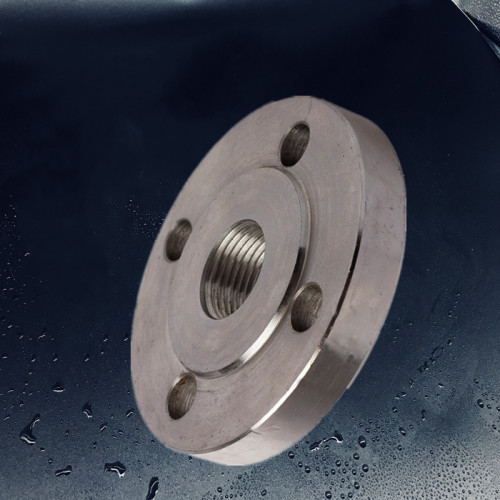 Yellow painted ASME B 16.5 NPT threaded flanges
Item specifics
Brand

JS FITTINGS
Seal

Raised face Flat face
Connection

Welding
Surface

yellow painted, black painted, anti-rust oil
Size

1/2''-60''
Material

ASTM A 105, A105N, 16Mn, LTCS
Description
Yellow painted ASME B 16.5 NPT threaded flanges

Flanges conform to ASTM A 105, ASME/ANSI B 16.5 specifications.
Details of Surface Treatment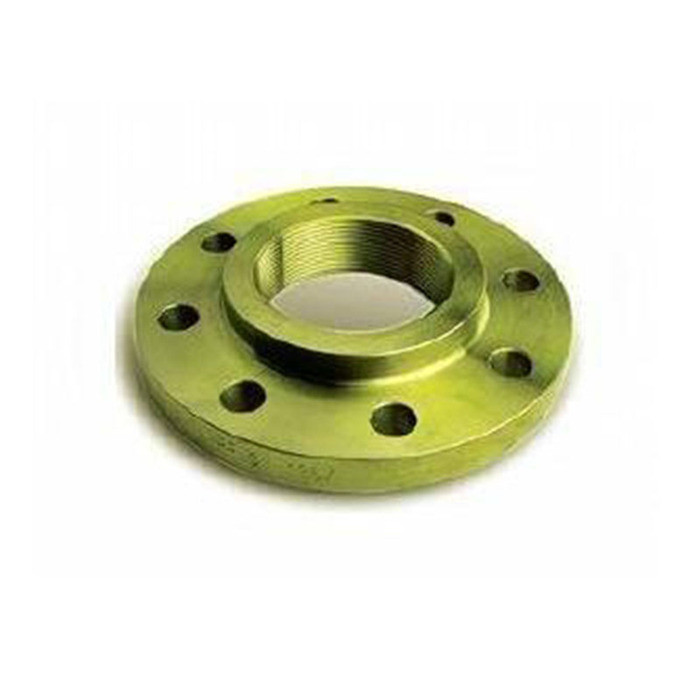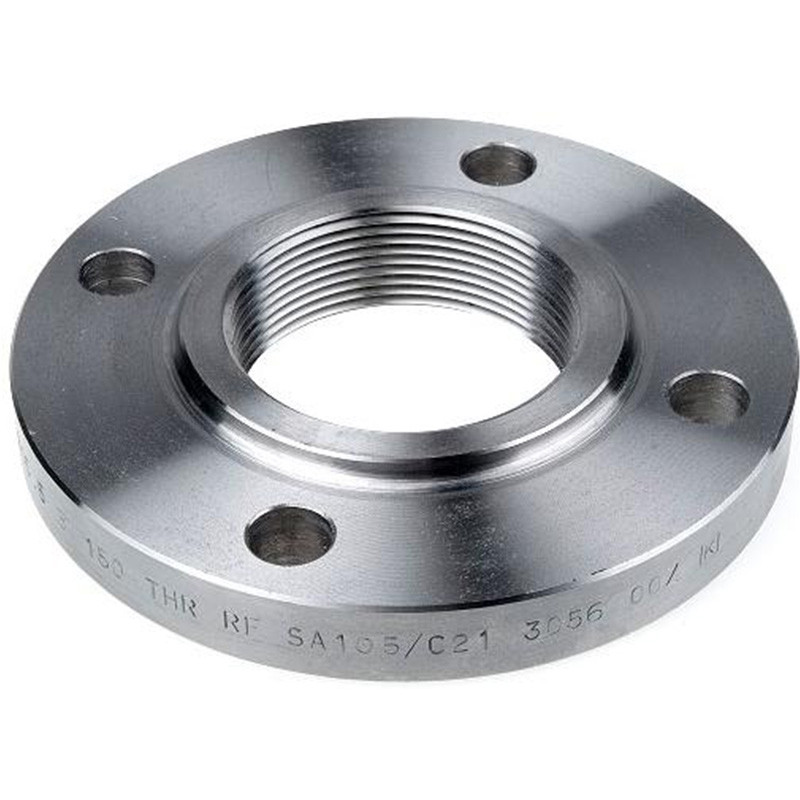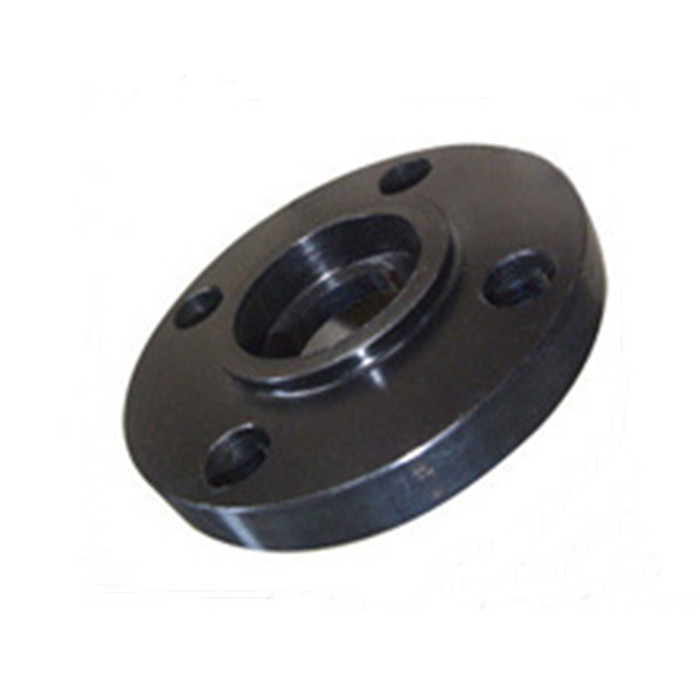 The advantage of threaded flanges is that there is no need for welding and the additional torque generated by flange deformation on the tube or pipe is very small. The shortcoming is the flange thickness is big, the cost is high. Suitable for high pressure pipe connection.

1. The yellow painting is bright and dazzling, it is needed in the markets of South East of Asia and Africa.
2. Black painting is looks more seriesly than other color, it is needed in the markets of South east and mild east of Asia.
3. Anti-rust oil is popular in the most markets of the world, and it's the cheapest treatment way.
Information of JS FITTINGS Flanges

CLASS 150, CLASS 300,

CLASS 400, CLASS 600,

CLASS 900, CLASS 1500,

CLASS 2500

Raised Face
Full Face/Flate Face
RTJ /Ring Joint Face










CLASS 150, CLASS 300,

CLASS 400, CLASS 600,

CLASS 900

CLASS 75, CLASS 150,

CLASS 300, CLASS 400,

CLASS 600, CLASS 900

CLASS 300, CLASS 400,

CLASS 600. CALSS 900

CLASS 1500 CLASS2500

CLASS 150 CLASS 300

CLASS 400 CLASS 600

CLASS 900 CLASS 1500

CLASS 2500

FIG.8
SPACER AND BLANK
SPECTACLE

CLASS B & D TABLE 2/3, CLASS E TABLE 4

PN 2.5 6 10 16 25 40 63 100 160 250 320 400

PN 2.5, PN 6, PN 10, PN 16, PN 25, PN 40

PN 6 PN 10, PN 16, PN 25,

PN 40

PN 6 PN 10, PN 16, PN 25,

PN 40

PN 6, PN 10, PN 16, PN 25, PN 40, PN 63, PN 100, PN 160
Delivery of JS FITTINGS Flanges